Toyota Land Cruiser

Owners Manual

Interior features » Other interior features

Cool box
While the engine is running, the cool box, which is cooled by the air conditioning, can be used.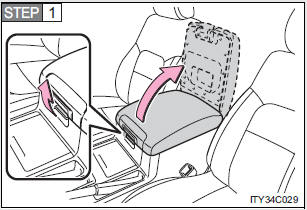 Lift the lever to open.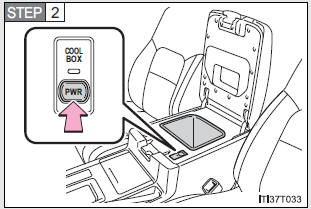 On/off
When on, the indicator light comes on.
If the front air conditioning system is not in use, the front air conditioning system is automatically turned on when the cool box is turned on.
The front air conditioning system cannot be turned off.
When the outside temperature is 32°F (0°C) or below
The cool box may not operate.
CAUTION
Keep the cool box closed.
Injuries may result in the event of sudden braking, sudden swerving or an accident
NOTICE
To prevent battery discharge
Do not leave the cool box on longer than necessary when the engine is stopped.
More about «Other interior features»:
Cool box