Toyota Land Cruiser

Owners Manual

Interior features » Other interior features

Ashtrays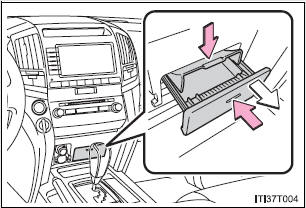 Press in and release the lid to open.
Press down on the lock spring plate to remove.
Press the lid to close.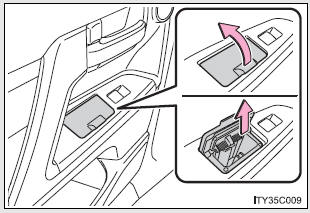 Pull the ashtray lid to open.
Pull the ashtray upwards to remove.
CAUTION
Keep the ashtray closed.
Injuries may result in the event of sudden braking, sudden swerving or an accident.
Fully extinguish matches and cigarettes before putting them in the ashtray, then make sure the ashtray is fully closed.
Do not place paper or any other type of flammable object in the ashtray.
More about «Other interior features»:
Ashtrays