Toyota Land Cruiser

Owners Manual

Maintenance and care » Do-it-yourself maintenance

Hood
Release the lock from the inside of the vehicle to open the hood.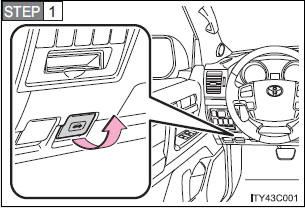 Pull the hood release lever.
The hood will pop up slightly.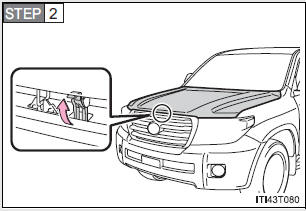 Lift the hood catch and lift the hood.
CAUTION
Check that the hood is fully closed and locked.
If the hood is not locked properly it may open while the vehicle is in motion and cause an accident, which may result in death or serious injury.
More about «Do-it-yourself maintenance»:
Hood