Toyota Land Cruiser

Owners Manual

Maintenance and care » Do-it-yourself maintenance

Headlight aim
Vertical movement adjustment bolts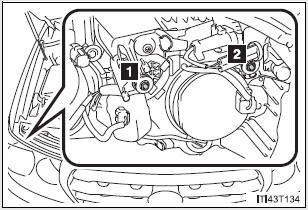 Adjustment bolt A (Vertical adjustment)
Adjustment bolt B (Horizontal adjustment)
Before checking the headlight aim
STEP 1
Make sure the vehicle has a full tank of gasoline and the area around the headlight is not deformed.
STEP 2
Park the vehicle on level ground.
STEP 3
Sit in the driver's seat.
STEP 4
Bounce the vehicle several times.
Adjusting the headlight aim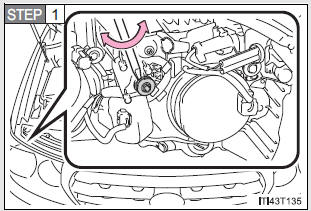 Using a Phillips-head screwdriver, turn bolt A in either direction.
Remember the turning direction and the number of turns.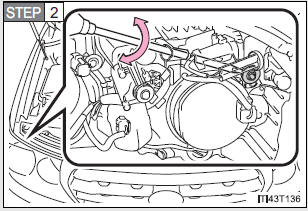 Turn bolt B the same number of turns and in the same direction as STEP 1
.
If the headlight cannot be adjusted using this procedure, take the vehicle to your Toyota dealer to adjust the headlight aim.
More about «Do-it-yourself maintenance»:
Headlight aim