Toyota Land Cruiser

Service Manual

Body Electrical » Sliding roof system

Troubleshooting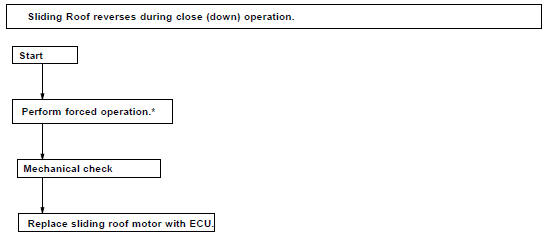 *: Holding the CLOSE/UP (OPEN/DOWN) switch pressed inhibits the jam protection function at approx.
10 sec. after starting the reverse operation.
If the switch remains pressed any longer, the sliding door starts close operation and it stops when detecting the fully closed position.
HINT: At approx. 10 sec. after starting the reverse operation, it is switched to the forced close (down) operation
Trailer towing
LOCATION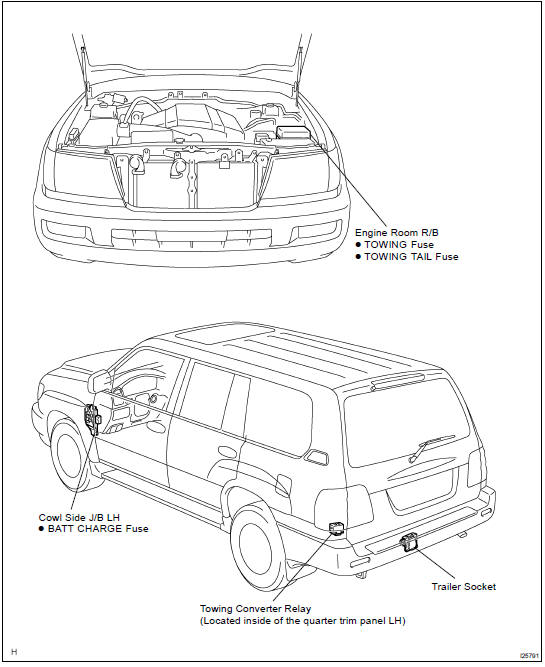 More about «Sliding roof system»:
Troubleshooting