Toyota Land Cruiser

Service Manual

SFI » Fuel tank and line

Inspection
INSPECT FUEL TANK AND LINE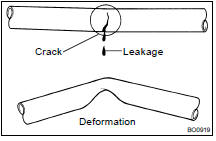 (a) Check the fuel lines from cracks or leakage, and all connections for deformation.
(b) Check the fuel tank vapor vent system hoses and all connections for looseness, sharp bends or damage.
(c) Check the fuel tank for deformation, cracks, fuel leakage or tank band looseness.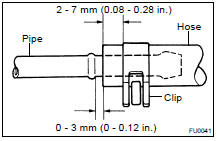 (d) Check the filler neck for damage or fuel leakage.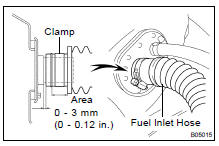 (e) Hose and pipe connections are as shown in the illustration.
If a problem is found, repair or replace the parts as necessary.
More about «Fuel tank and line»:
Inspection