Toyota Land Cruiser

Service Manual

Brake » Brake pedal

Components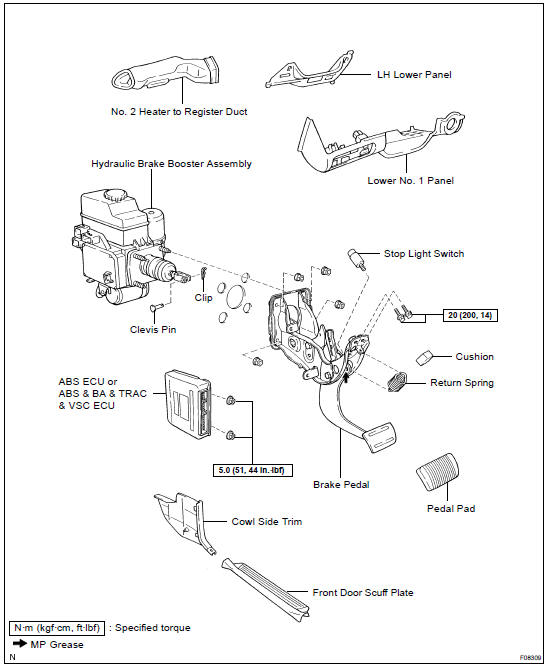 INSTALLATION
1. REASSEMBLY BRAKE PEDAL
(a) Install the pedal pad.
(b) Install the stop light switch cushion.
(c) Temporarily install the stop light switch to the pedal bracket.
(d) Install the return spring with cushion and pedal pad.
HINT: Apply MP grease to the parts indicates by arrow ( BR-1 1).
2. INSTALL BRAKE PEDAL ASSEMBLY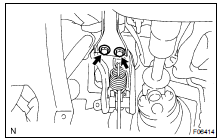 Install the brake pedal assembly and temporarily fasten the 2 bolts.
3. INSTALL HYDRAULIC BRAKE BOOSTER ( BR-67 )
4. TIGHTEN 2 BOLTS OF BRAKE PEDAL BRACKET
Torque: 20 N·m (200 kgf·cm, 14 ft·lbf)
5. AFTER INSTALLATION, FILL BRAKE RESERVOIR WITH BRAKE FLUID AND BLEED BRAKE SYSTEM ( BR-4 )
6. CHECK FOR LEAKS
7. CHECK AND ADJUST BRAKE PEDAL ( BR-9 )
More about «Brake pedal»:
Components