Toyota Land Cruiser

Owners Manual

Interior features » Using the audio system

Audio system type
Owners of models equipped with a navigation system should refer to the "Navigation System Owner's Manual".
Without navigation system
CD player with changer and AM/FM radio.
● Type A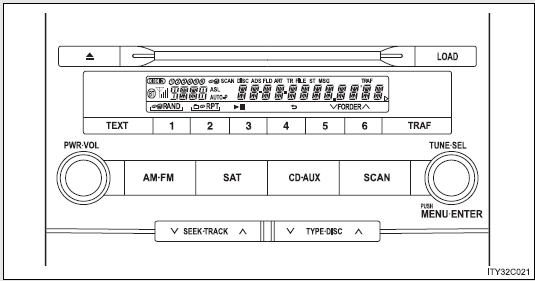 ● Type B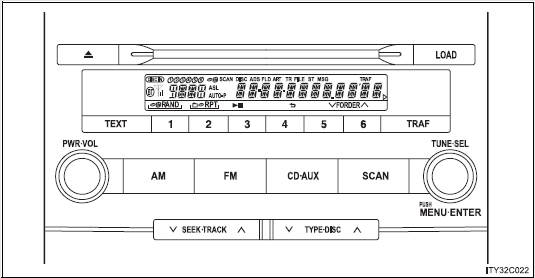 Interference may be heard through the audio system's speakers if a cellular phone is being used inside or close to the vehicle while the audio system is operating.
CAUTION
For vehicles sold in the U.S.A.
FCC Warning: Any unauthorized changes or modifications to this equipment will void the user's authority to operate this device.
Do not take this unit apart or attempt to make any changes yourself.

This is an intricate unit that uses a laser pickup to retrieve information from the surface of compact discs. The laser is carefully shielded so that its rays remain inside the cabinet. Therefore, never try to disassemble the player or alter any of its parts since you may be exposed to laser rays and dangerous voltages.

This product utilizes a laser.

Use of controls or adjustments or performance of procedures other than those specified herein may result in hazardous radiation exposure.
NOTICE
To prevent battery discharge
Do not leave the audio system on longer than necessary with the engine off.
To avoid damaging the audio system
Take care not to spill drinks or other fluids over the audio system.
More about «Using the audio system»:
Audio system type