Toyota Land Cruiser

Service Manual

Body Electrical » Fog light system

Adjustment
ADJUST FOGLIGHT AIM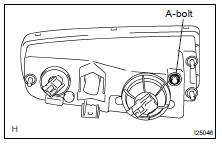 A-bolt : Vertical Direction
INSPECTION
1. INSPECT FOG LIGHT SWITCH CONTINUITY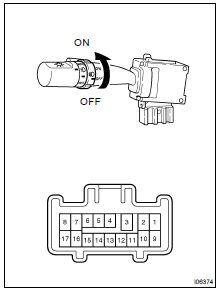 If continuity is not as specified, replace the switch.
2. INSPECT ENGINE ROOM R/B RELAY CIRCUIT(See Pase BE-15 )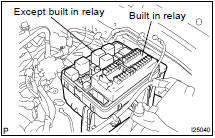 HINT: The foglight relay is built in engine room junction block. Also the relay is constructed with a relay block that is in the junction block as a unit. To disconnect the wire harness connecting with relay block is impossible. If the relay has a malfunction, replace it with junction block assembly wire harness together.
More about «Fog light system»:
Adjustment